Dear Brad & Lisa,
About 35 years ago when I was manager of a retail clothing store, I made a customer service decision that taught me a huge lesson. My store was in a mall and the store right next to us, was Sears. An older gentleman came in and wanted to return a pair of jeans that he said his wife bought at our store. I informed him that our store had never carried that brand, and that Sears is the only store that does carry them. The man's voice got louder and his demands became greater as he continued to defend his beliefs.
Instead of continuing to argue, I asked him if he wanted cash back or an exchange, and he said he needed about 5 pair of jeans and just wanted to exchange the jeans. I agreed to take them back and credit him for the $19.95 he paid at Sears (then I returned them to Sears and got a refund). He bought 5 pair of jeans, 3 shirts and a belt from us which totaled almost $200, walked away happy and continued to be a customer for years. Do you do things right, or do you do the right thing?
In this issue
The Lexus Experience

<![if !vml]>
<![endif]>A friend of mine drives a Lexus, and when she goes in to get her car serviced, she says the experience makes her feel like a princess each time. When she arrives at the service center, they immediately open her car door for her and she is greeted by name. When she gets to the service counter, they also greet her by name and welcome her back in. She is offered coffee, a place to sit in the waiting area, and something to read to help pass the time. She says it seems like everyone knows her name, and they use it during her entire visit to personalize the experience.
This particular Lexus dealership has put excellent systems in place to create a great experience. They enter her license plate into their computer as soon as she drives up to access her name and needs. They educate everyone to her arrival and the service "experience" begins. What systems do you have in place to create a great "experience"?
The Top Foods Experience

<![if !vml]>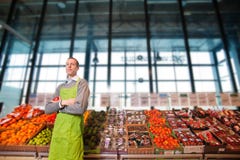 <![endif]>A client of mine told me about their trip to the grocery store a few years ago, which began as a disaster, and turned into a great customer service experience. He had pulled into the parking lot of a Top Foods grocery store, and as he got out, he noticed gas spewing from underneath the car (an apparent leak near the fuel pump). A large puddle was quickly forming under the car, and all it would have taken was a lit cigarette tossed his direction to create a horrific scene. In a panic, he ran into the store, found a clerk and hurriedly asked him for kitty litter to help soak up his gas, and to have them please call a tow truck quickly. The clerk ran and grabbed a couple bags of kitty litter, and then dashed to my friend's car where he spread the litter over the gas puddle.
While they were waiting for the tow truck to arrive, and his wife to come pick him up, the store employee offered to buy him a cup of coffee to help calm him down (which he graciously accepted). My friend went to pay the clerk for the two bags of litter and they would not take his money. They treated him like a "guest" and left him with an incredible memory of his Top Foods trip, and a great story of uncommon courtesy.
Brad's Brain Storm Blog

<![if !vml]>
<![endif]>My newest blog is titled: Embracing Excellence
Although humans are incapable of perfection, they ARE capable of excellence. What is excellence? If you look up the definition in the dictionary, it will say; being outstanding and superior. To be superior means you must be willing to do things that your competition is not willing to do, in order to have things that your competition does not have, such as domination of your industry.
Brad's Product of the Month

<![if !vml]>
<![endif]>Four DVD Set "Turning Managers Into Leaders" ½ Price!
This high powered leadership seminar, in a four DVD set, is packed with innovative content that will change managers into leaders. It is Brad's highest rated leadership DVD set and critical for any organization wanting to change their culture - leaders must change first. It is tailored to anyone from the CEO down to front line supervisors. It comes with unlimited worksheets so you can train as many people as you want for this one low price. Regularly $350 NOW $175!
Brad's Public Speaking Schedule

I will be offering a FREE teleseminar on Tuesday, November 26th at 9:00 a.m. (Pacific Time Zone), titled "Turning Managers into Leaders." I will provide you with many tips needed to help move your managers over to great leaders. You do not need to register - simply call 712-432-1001 and enter the passcode 436140326. If you are calling from Canada for the telephone seminar, please dial this number first 559-546-1400, then the others above when prompted. You can have as many people call in as you like.
I will be speaking at the Economic Alliance of Snohomish County at 7:30 a.m., November 8th on "Exceeding Customer Expectations." I will also be speaking at the Auburn Chamber of Commerce at 11:30 a.m. November 19th on Exceeding Customer Expectations."
Words of Wisdom

Quote: "My success was not based so much on any great intelligence, but on common sense." - Helen Gurley Brown.
PRIVACY STATEMENT: Brad Worthley International will never distribute your address to anyone. Promise! The only way you can get this newsletter is to voluntarily sign up or ask to be on it.
If you have any friends, relatives or co- workers that you think would be interested in receiving this FREE newsletter, then please forward this to them and they can sign up in the right column under: "Join our mailing list! Thank you!
This story is hot off the press because it occurred this last weekend. I took my wife out Saturday night to celebrate our wedding anniversary and her seven year anniversary of surviving pancreatic cancer (stage 4). We chose a restaurant in Bothell, Washington, named The Tandem Dinner & Wine Bar that neither of us had been to before, so it would be an adventure (there is a great story behind the name as well). We got exactly what we were hoping for and more.
First, this restaurant is owned and operated by a fabulous couple named Brad and Lisa Havens who are perfectly paired for partnering in this business. Brad is a gifted chef with an artistic flair and impeccable ability to pair foods to create amazing dishes. Lisa is like the Energizer Bunny (admittedly A.D.H.D., which I love) who moves like a Ninja through the restaurant without ever slowing down. She is a skilled relationship builder who sucks you into her passion for their restaurant, food and wine.
When I told Lisa we were celebrating Melanie's seven year survival from cancer, she gave Melanie a big hug, then disappeared for a few minutes. She returned with colored crystals that she spread on our table, and she gave my wife a huge glass of champagne. The ambiance is very eclectic and homey, plus there was a gentleman playing classical guitar and a young lady singing with him, who were wonderful - it was all just magical. She asked what kind of wines we liked and when I told her, she ran away and came back with one of the best Zinfandel's we have ever had. It was so fabulous, we actually called the winemaker the next day, who is local, and drove to his house and bought two cases (www.sirensongwines.com).
Both our meals were exceptional, our service was incredible, the ambiance amazing, but they finished up with a "Wow" factor that I had never experienced in my 59 young years. The portions were so large that we asked if we could take the left-overs home. The plates disappeared from our table and a server came back to our table and handed us one of their decorative ceramic plates wrapped in plastic wrap. She told us to take the plate, and just return it the next time we come back. BRILLIANT! www.tandemwinebar.com
Click Below to Join Our Free Mailing List